Thank you for your interest in Desert Telecom Inc. Desert Telecom is Arizona's premier provider of business operations technology systems and solutions.
We provide the latest in computerized telephony (PBX systems), network-enabled surveillance systems, local and wide-area data networks, and structured cabling systems all backed by Desert Telecomís commitment to excellence.
Desert Telecom is your one point of contact for solutions needed today that ensure your success tomorrow. Desert Telecom has installed and completed projects world-wide. Ranging from California to Florida, as far away as Venezuela and as close as Mexico. Se habla espanol!
C-TPAT certification not a problem, Desert Telecom has helped many companies meet and or exceed requirements in place for C-TPAT certification. Some of our clients are: Jeld-Wen Windows & Doors de Mexico, Standex International, Omega Produce, Prestolite Wire and many more. Let Desert Telecom help you with your surveillance needs today.
Phone System (PBX) getting old or just not working the way it should Desert Telecom can help, we can either repair on site or provide an entirely new system. Toshiba, NEC, Merlin, Avaya, Panasonic; no problem we work on them all.


Telephone Systems Sales and Service

We sell and support a wide range of telephone equipment for any size business. Call us with your special or complicated request! We are your dedicated partner!
Surveillance Systems Sales and Service

We provide the latest in surveillance equipment for any budget and any situation. We will work with you to make sure you capture the data you need to keep secure.
Structured Cabling Systems

We offer a full complement of design and installation services for data, voice, and video cabling. We strive to provide the finest workmanship at the best price. Full certification and guarantee available on all systems.
Carrier Services
We can get you Local voice service, Long Distance, Centrex Services and more.
Network Design & Implementation
Local and Wide area networks, Wireless, VPN, and Frame Relay.




Desert Telecom announced today that it has partnered with ArcVision Technologies Corporation.
Desert Telecom has partnered with ArcVision Technology Corporation to provide their full line of video surveillance equipment.
ArcVision is a leading provider of cost effective professional CCTV
Surveillance equipment based in Santa Fe Springs, CA.




Nortel BCM 400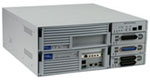 Business Communications Manager 400 has the capabilities businesses need including telephony, unified messaging, multimedia call center, interactive voice response, IP routing and data services such as firewall, wireless, and more.

Read More